Museum & Gardens Calendar of Events

Water Talks: Understanding Hydroclimatic Change in Minnesota
September 13 @ 7:00 p.m.

-

8:00 p.m.
Event Navigation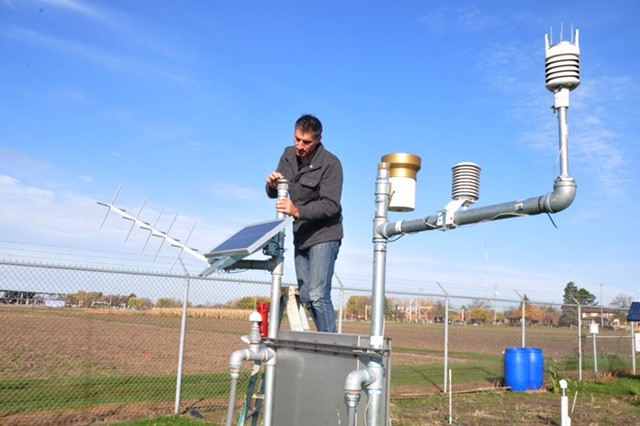 Join us Monday, September 13 at 7:00 pm for a free webinar with the Minnesota State Climatology Office's Dr. Kenny Blumenfeld as he presents "Understanding Hydroclimatic Change in Minnesota." This presentation breaks down Minnesota's changing climate to its essential points, particularly emphasizing the ongoing changes in the quantity, timing, and intensity of precipitation, and the rapid rate of winter warming. We will also discuss other important elements of our climate that are not (yet) changing, and will peer into the future to see what lies ahead, according to the best available science.
Register for the webinar here: https://us06web.zoom.us/…/reg…/WN_XzmmEqibTBypAoS-i0NQaQ
Thank you to our event partners, Douglas County Lakes Associaiton.
Dr. Kenneth ("Kenny") Blumenfeld is a climate scientist who grew up in Minneapolis with a love for storms, blizzards, and being outside. He works for the Minnesota State Climatology Office (Department of Natural Resources), where he provides the state's agencies, communities, and citizens with up-to-date scientific information about Minnesota's changing and variable climate. Kenny enjoys talking to Minnesotans about their weather, and often does it long after the work day is done.