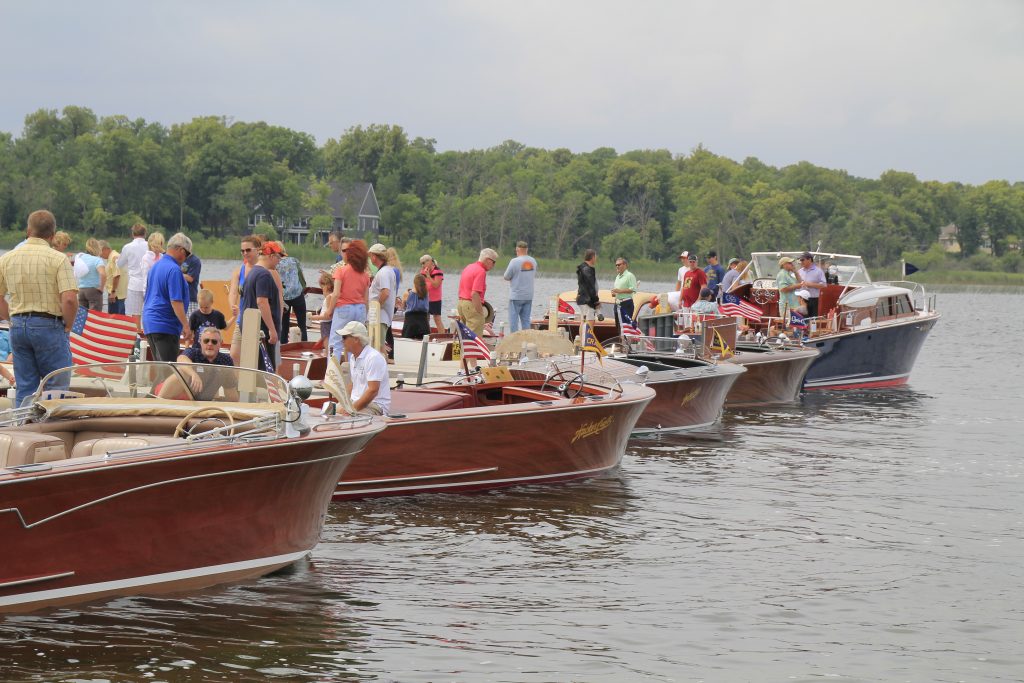 We are proud to announce that the Legacy of the Lakes Museum Boat Show will be at Arrowwood Resort and Conference Center at Alexandria on Lake Darling. We would like to invite you to show your vintage and fiberglass boat or car in any condition on land or in the water. Registration details below. Please join us for special weekend festivities and new museum exhibits for you to enjoy!
SCHEDULE
Friday, July 12
Arrive – Lakes Cruise Meet-up at the Deck Bar & Grill, Arrowwood Resort Lunch on your own.
1:00 pm – Chain of Lakes Cruise leave from Arrowwood Resort Guided by Jim Eidsvold. Tie up overnight at Arrowwood.
5:00 to 7:00 pm – VIP Social Private party in Legacy of the Lakes BoatHouse for owners and guests. Heavy hors d'oeuvres and cash bar.
6:30 to 9:30 pm – Music in the Gardens Mick Sterling presents Born to Run, a Bruce Springsteen tribute. Bring your lawn chair! Gates open at 6 pm.
Saturday, July 13
9:00 am – Registration
10:00 am to 3:00 pm – Land and Water Show Open
2:30 pm – Awards Program People's Choice Water Display, People's Choice Land Display, and Skipper's Award
SPECIAL ATTRACTIONS
At the Boat Show
Wyndcrest—John Allen is showing and starting the engine of this unique 1930 Purdy Hydroplane race boat from his private collection.
At Legacy of the Lakes Museum
Golden Age Race Boats: Dixie Baby, Bolo Babe, and Black Jack, three handsomely restored race boats are featured in a new race boat exhibit in the North Gallery.
Jack and Betty Thomas Boats: A rare 1915 Fay & Bowen launch and unusual 1934 GarWood runabout recently gifted by Jack and Betty Thomas are on display in the Main Exhibit Hall.
REGISTER YOUR BOAT
Please fill out a registration form for each boat you wish to show.
BOAT SHOW REGISTRATION FORM 2019
EVENT SPONSOR
We want to thank our presenting sponsor, Diamond Buick GMC. Without their support, the Boat Show would not be possible. Please patronize Diamond Buick and stop by to see them at the show and don't forget to Thank them!