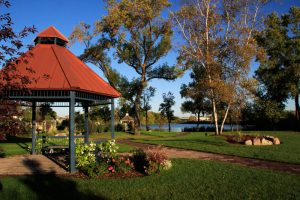 Take a self-guided tour of the Legacy Gardens looking for the traditional meanings of the gardens' flowers. This self-guided tour will be available beginning with the Community Read: Tea Party & Garden Tour on Wednesday, July 25 (more info here), and will run through the end of August.
Pick up the garden guide at the Museum's front desk. Regular museum admission applies if you would like to tour the museum, but touring the gardens is free.
Join the Douglas County Library, Friends of the Library, Alexandria Community Education, and the Legacy of the Lakes Museum for a summer of fun activities celebrating our community-wide reading of "The Language of Flowers." The themes in the book that we will explore through a wide variety of enrichment events include the traditional Victorian meaning of flowers, foster care, and the beauty of gardens .
Limited copies of the book will be available in early April at the Friends of the Library Book Store.